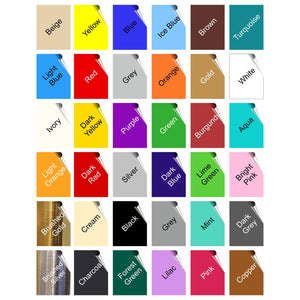 This pack of gloss tile sticker transfers is versatile and is ideal for creating an uncomplicated look for kitchens and bathrooms. Available in a pack of 10, 25, or 50 along with a wide range of colours, these tile stickers are an ultimate multifunctional choice for homeowners who are looking to add a stylish and opulent touch to their homes.
*White blackout guarantees that no colour or pattern colours will show through. It is not a brilliant white.
Below, you can view a video.
The stickers are printed pattern ones, but all stickers are made of the same material, so are put on in the same way. 
This method is known as the "wet" way.
You will also receive a paper instructions in your packet, showing the "dry" way.
Here's the video: