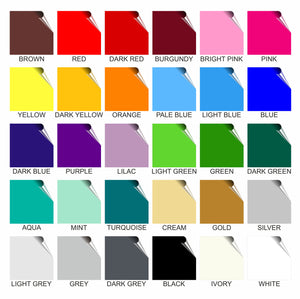 These gloss tile stickers are perfect for homeowners that want to go for a minimalistic designed space. The wide variety available in these gloss tile stickers enables homeowners to choose between opulent, rich hues and gorgeous pastel colours in order to achieve the look they want in a relatively cost-efficient way. These immaculate tiles are available in a pack of 10, 25, or 50 , and can make any space classic and timeless without the hassle of maintenance challenges as they're waterproof and foolproof.
*White blackout guarantees that no colour or pattern colours will show through. It is not a brilliant white.
Below, you can view a video.
The stickers are printed pattern ones, but all stickers are made of the same material, so are put on in the same way. 
This method is known as the "wet" way
You will also receive a paper instructions in your packet, showing the "dry" way.
Here's the video: