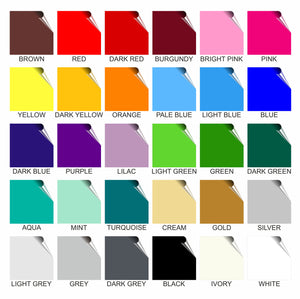 This pack of matt tile stickers will make any space look extra luxe while staying in line with contemporary style. It's perfect for homeowners looking to spruce up their bathrooms or kitchens with modern, retro-style inspiration that helps add the right amount of flair to a simplistic space. They're durable, easy to clean, install and remove, plus available 10, 25, and 50 stickers packs in a wide variety of vivid colours!
*White blackout guarantees that no colour or pattern colours will show through. It is not a brilliant white.
Below, you can view a video.
The stickers are printed pattern ones, but all stickers are made of the same material, so are put on in the same way. 
This method is known as the "wet" way
You will also receive a paper instructions in your packet, showing the "dry" way.
Here's the video: